Custom Cakes & Wedding Cakes in Southbury, CT
Looking for birthday cakes? Something for an upcoming wedding, anniversary, retirement or baby shower? Whatever the occasion, there's no better way to celebrate than with beautiful custom cakes! The Bakery of Southbury is the place to get it. We've been providing customers throughout Southbury, Middlebury, Woodbury, Newtown, and Oxford, CT with fresh-baked, totally custom cakes for nearly four decades, and we want to help you make your special occasion memorable (and delicious).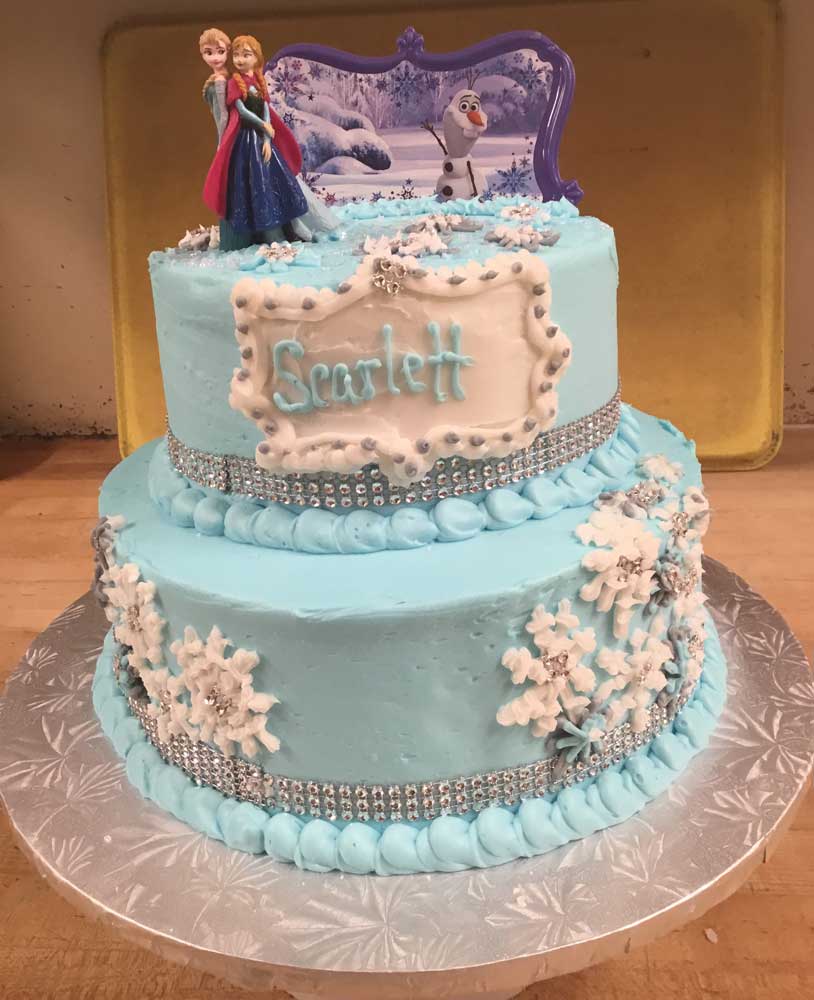 Cakes for All Occasions
You can buy birthday cakes at any grocery store, but you're not going to get the cake you want. Don't settle for stale icing, generic messages, plain-tasting cake and high prices! Instead, call in your custom cake order with us and we'll bake you a one-of-a-kind cake that looks as delicious as it tastes!
It's not just birthday cakes, either! Life is full of reasons to celebrate, which means you need a cake that's made specially for each occasion. Make sure dad gets his favorite German chocolate cake when he retires. Give grandpa and grandma something better than a prepackaged cake when their 50th anniversary rolls around! Let us help you celebrate with a cake that's good to the very last piece.
Anniversary Cakes
Birthday Cakes
Carrot Cake
Chocolate Mousse Cake
Special Occasion Cakes
Wedding Cakes
Any Cake, Any Flavor
Whether we're baking a small birthday cake or wedding cakes that feed hundreds, rest assured it'll be exactly the cake you want it to be. We give Southbury, CT residents the ability to customize every aspect of their cake, from the type of frosting to the cake flavor itself. Choose from chocolate, vanilla, German chocolate, lemon and numerous other flavors, with ganache, frosting and fillings, all customizable to your tastes.
Custom Cakes You'll Always Remember
Special occasions are marked by great memories of the food we eat and the people we share them with. Let The Bakery of Southbury give you the perfect cake to gather around in celebration. Call us today at 203-264-1606 or stop in to place your custom order. And why not get yourself a donut, eclair, or other sweet treat while visiting our bakery? You've earned it!